Dr. Garrett Fong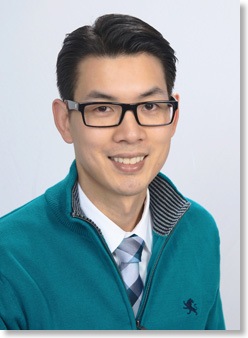 LOCALLY GROWN

Dr. Garrett Fong is a native of the San Gabriel Valley. He matriculated through the local school system (Baldwin Stocker Elementary, 1st Avenue Middle School, and Arcadia High School). He grew up playing Arcadia Little League baseball as an all-star shortstop, and later played for Arcadia High School's baseball and tennis teams. Sports were an important part of his childhood as they taught him the value of teamwork, cooperation, and perfecting skills through practice. He was also active in student council, serving in a variety of leadership positions (President, Secretary, and Treasurer)


ANTEATER ADVENTURES

Dr. Fong graduated from UC Irvine, earning his Bachelor of Science degree in Biology. Go Anteaters! After spending his senior year studying abroad in Hong Kong, he was immediately hired by UC Irvine for a full time position teaching advanced tutorials in chemistry and biology, and was also responsible for the hiring, training, and managing of university tutors. During this time, his passion for teaching and helping others motivated him to create a series of educational videos designed to be a comprehensive approach to college level organic chemistry. These videos have since been used to help students in hundreds of universities throughout the U.S. and Canada.


TOOTH DEVELOPMENT

For his dental education, Dr. Fong was accepted into a highly competitive class of 35 pre-doctoral candidates at the Harvard School of Dental Medicine. In addition to the academic and clinical rigors of dental school, Dr. Fong was hired by the university to develop educational videos to complement the curriculum because of his interest in education and background in video production. During this time, he worked with instructors at the medical and dental school to produce video tutorials in the areas of neurobiology, cardiology, pharmacology, radiology, and pre-clinical dental laboratory. Dr. Fong also held both the Information Technology (IT) posiiton on Harvard Dental School's class council, and the IT Chair position for Harvard's American Student Dental Association council. Despite this busy schedule, Dr. Fong found ways to be actively involved in orthodontics. He explored his interest and helped others learn more about orthodontics as Co-president of the Harvard Orthodontics Group.


SPECIALIZING IN SMILES

After receiving his dental degree, Dr. Fong was accepted into the orthodontic residency program at the University of Southern California, where he learned the art of creating beautiful smiles and also received the highest score in his class on the National Orthodontic Boards. Along with his orthodontic certificate, he earned a Master of Science Degree in Craniofacial Biology for his research between skeletal jaw growth and tooth positioning.


OUT OF THE OFFICE

Whenever he gets a chance, Dr. Fong enjoys spending time with family and friends, visiting museums, working on graphic design and video production, and doing outdoor activities like biking, tennis, hiking, and rock climbing.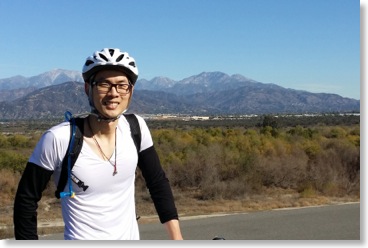 Dr. Fong biking along the local San Gabriel Valley River Trail.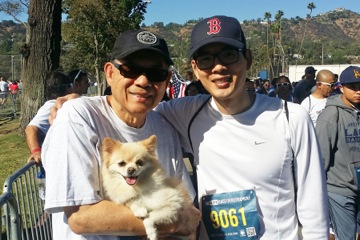 Both Drs. Fong (& Yuki!) participating in the 4.01K Race For Retirement at the Pasadena Rose Bowl.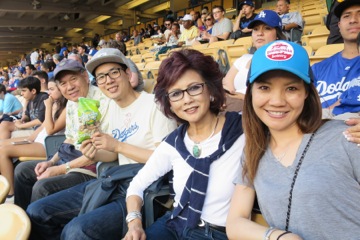 The Fong family at Dodger Stadium rooting for the home team. Go Blue!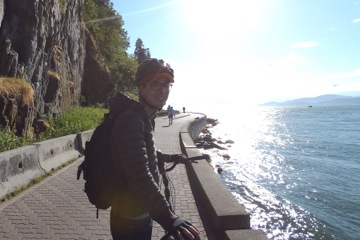 Dr. Fong enjoying a beautiful day biking in Stanley Park, Vancouver.