Dr. Terrence Fong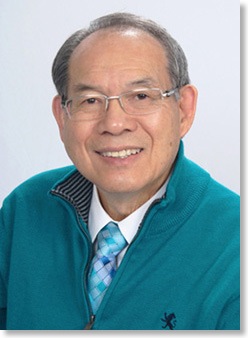 Dr. Terrence Fong
has proudly served the Temple City community as an orthodontist for over 25 years. In that time, he has given beautiful smiles to thousands of patients. He has not always been an orthodontist, however. After graduating from University of the Pacific's Pharmacy program as a young man, he worked as a pharmacist for several years before deciding to apply to dental school.

When he was accepted to Georgetown
University's distinguished program, he and his beautiful wife moved to Washington, D.C. He graduated at the top of his dental class, and was elected to Omicron Kappa Upsilon, a selective honor society based on exceptional academic achievement, leadership, and character.

Following dental school
, Dr. Fong decided to apply to the competitive specialty of Orthodontics, to which only a fraction of dental school graduates are admitted. Several prestigious orthodontic programs offered Dr. Fong positions in their elite classes of 4, and he chose to return to Los Angeles to join the Trojan family. He matriculated at the University of Southern California, and earned his Certificate in Orthodontics after 2 more years of specialized training.


Upon graduation
, he and his wife welcomed their first child into the world, and he joined the practice that has given him so many wonderful years in the profession. By the time he became owner of the practice, their second child was on his way.


Now
his son Dr. Garrett Fong is an orthodontist and has joined him in full time practice. His daughter, Dr. Courtney Fong, is also an orthodontist and practices in New York. They each received their D.M.D. degrees from Harvard School of Dental Medicine, in 2004 and 2009, respectively.


Dr. Fong is an active member
of the dental and orthodontic communities. He is a proud member of the American Association of Orthodontists, Pacific Coast Society of Orthodontists, American Dental Association, California Dental Association, and the San Gabriel Valley Dental Society. He regularly attends continuing education courses around the country to keep up with the latest advancements in the field.


In his personal life
, family has always been Dr. Fong's priority. He enjoys time spent with his wife and children and the family cat and dog. He has traveled all over the world with them, including trips to Asia, Central and Western Europe, and Egypt and Morocco. He also enjoys playing tennis and golf, watching all kinds of sports, reading, and watching movies.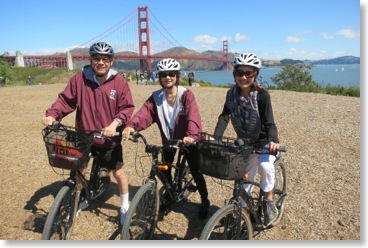 Dr. Fong Biking Across The Golden Gate Bridge In San Francisco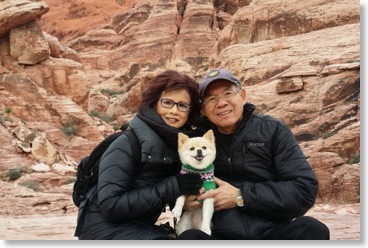 Dr. Fong Hiking in Red Rock National Park, Nevada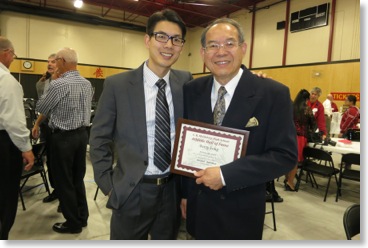 Dr. Fong Getting Inducted Into His High School Athletics Hall of Fame For Basketball & Baseball.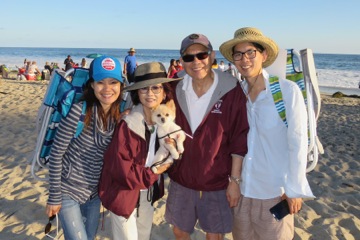 The Fong family enjoying a day at the beach in Laguna.